2015 Funding Opportunities Announced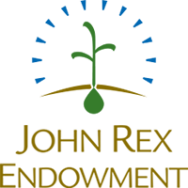 We have good news to share with you.  We are announcing all of the John Rex Endowment 2015 funding opportunities and will be accepting applications for these opportunities during any grant award cycle throughout the year.
We are very excited about this change as it is our experience that applicants determine when the timing is right for starting a project.  At the beginning of our five-year plan, Our Plan for Impact, 2013-2018, we identified goals through which the John Rex Endowment has the greatest potential to bring about positive change for Wake County children.  With that in mind, we encourage organizations to plan strategically with a clearer understanding of our funding interests through 2018.
This year's funding opportunities will support efforts toward our Positive Mental Health, Preventing Injury, and Nonprofit Capacity Building goals.  Prior or current grantees may also submit applications for expansion grants throughout the year.
This year we are implementing several improvements to our funding process. 
For example, organizations submitting an application for an expansion grant will now use the applicable funding area application (e.g., an applicant submitting an expansion grant for Mental Health, Social and Emotional Well-being will use the Positive Mental Health request for proposals and application forms). 
Another example, last year, we conducted an evaluation of our Nonprofit Capacity Building support.  In response to what we learned, we are now requiring Organizational Assessment grant applicants to co-develop an organizational assessment workplan in partnership with the consultant they have selected.    The full report of our Nonprofit Capacity Building evaluation will be shared soon.
If you have questions regarding our application process, please contact Gladys Hairston, program associate, at Gladys@rexendowment.org or 919-838-1110.