2016 Funding Opportunities Announced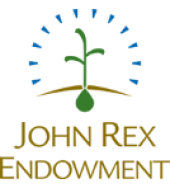 In 2016 we continue to make investments aimed at the goals defined in our Plan for Impact: 2013-2018.  By our focusing on these five goals and through your commitment to them, we know that more of Wake County's children will have opportunities to thrive and reach their full potential. 
At the release of our five-year plan in 2013, we committed to measuring progress and evaluating contributions to our goals in order to adjust and enhance our approach for deeper impact. Our assessment of where efforts have taken us at this stage has informed decisions about our 2016 funding.  We are prioritizing both opportunities to complement the remarkable efforts underway as well as support projects in areas where there is room to do much more.
Funding Overview
This year we are pleased to have funding available for new projects toward our Preventing Injury, Coalition Effectiveness and Nonprofit Capacity Building goals.  We will also accept applications from current Preventing Injury and Positive Mental Health grantees for efforts that expand on their John Rex Endowment-funded projects.
A summary of our 2016 funding follows for each of the five goals.  Details will be provided in Requests for Proposals (RFPs) and Guidelines for Expansion Grants to be released in mid-May.  The Funding Schedule, below, summarizes the calendar of 2016 funding opportunities.
Funding Schedule
Over the past two years, the John Rex Endowment has awarded more than $8.5 million across 42 grants.  A significant portion of these investments are multi-year endeavors to bring about wide-scale change that supports Wake County children in living healthy lives.  Since we are starting 2016 with grant commitments of just under $2.8 million for active grants, we are not releasing any funding opportunities for the Summer Grant Award Cycle.  RFPs and Guidelines for Expansion Grants for the Fall and Winter Grant Award Cycles will be released in mid-May.  Specific details regarding total funding available, grant application criteria, and all other information will be made available with the May release.
If you have questions about our 2016 funding opportunities or funding schedule, contact Gladys Hairston, Program Associate, at gladys@rexendowment.org or 919-838-1110 extension 6.