2017 Funding Opportunities Preview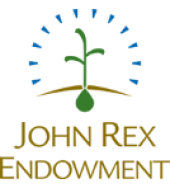 In 2013 the John Rex Endowment published Our Plan for Impact, 2013-2018. Our five-year plan outlines the foundation's commitment to children through investing in Healthy Foods and Active Living; Preventing Injury; Positive Mental Health; Coalition Effectiveness and Nonprofit Capacity Building. The goals that we established and the grants we fund are intended to have a broad and sustained impact so that Wake County children thrive and reach their full potential. It remains our privilege to work with you, our Wake County community, to create a healthy environment for children and families.
This year we are pleased to have funding available for projects toward our Preventing Injury, Coalition Effectiveness, and Nonprofit Capacity Building goals. In May, we will release the Requests for Proposals (RFPs) which will detail each grant funding opportunity. See the Grant Award Cycles for 2017 application dates.
Preventing Injury:  Through the grant-funded program Skills and Knowledge for Injury Prevention Partners (SKIPP) our community continues to take advantage of training and annual networking events to learn effective prevention strategies. We are encouraged by the diversity of focus areas and strategies used in active grant projects. However, we know more can be done to address the leading causes of Wake County childhood injury: motor vehicle crashes involving children; assaults and violence (i.e., physical/sexual violence, child abuse); self-inflicted injuries and self-harm (i.e., suicide, cutting); and falls. The John Rex Endowment will accept applications for Injury Prevention funding for both new projects in these areas as well as those that expand on currently funded Preventing Injury grants.
Coalition Effectiveness:  The John Rex Endowment awarded its first Coalition Effectiveness grant in our Healthy Weight funding area in 2015. Our 2017 funding opportunity will prioritize funding to coalitions aligned with our Injury Prevention or Mental Health, Social and Emotional Well-being funding areas. The May RFP will be shaped by our learnings from the initial grant.
Nonprofit Capacity Building:  This past year afforded us a unique point to reflect on our capacity building work and consider how to best meet the changing needs of local organizations. As a result, in 2017 we are initiating a new approach for our Nonprofit Capacity Building funding. Key improvements will include multi-year funding for grantees, increased interactions with program staff, and built-in peer support among awarded organizations. The May RFP will include a description of the new structure and criteria for application.
Due to the progress made and size of the financial investments made in the Healthy Foods and Active Living and Positive Mental Health goals, the John Rex Endowment will not release any competitive funding opportunities in 2017 toward either goal.
Healthy Foods and Active Living: As part of the Wake County Healthy Communities grant project, six municipalities are entering their third and final year of grant support. Supported by Active Living by Design (ALBD) and Advocates for Health in Action (AHA), these municipalities are creating greater access to healthy foods and active living opportunities. Communities are seeing results in the creation of healthy vending policies, new farmer's markets, and greenway plans. In this final year of grant funding, the municipalities will focus on how to expand upon and maintain progress that continues to be made.
Positive Mental Health: Since 2013, the John Rex Endowment has awarded almost $7.5 million in efforts that contribute directly to our Positive Mental Health goal or fall within our Mental Health, Social and Emotional Well-being funding area. Multiple grant projects are supporting children and families to help children thrive at home and in their communities. Though we won't release a funding opportunity in 2017, we may solicit applications for grant proposals that further the efforts currently underway by embedding these promising practices and programs throughout the county. 

Since we adopted the plan we've awarded over $14 million across 76 grants. In 2017, we expect to distribute $850,000 in new grants in addition to the $1.9 million already committed for this year. The John Rex Endowment has distributed nearly $40 million since 2001 to support Wake County's children and families.
If you have questions about our 2017 funding opportunities or funding schedule, contact Gladys Hairston, Program Associate, at gladys@rexendowment.org or 919-838-1110 ext. 6.