Exploring Social Determinants of Health in Wake County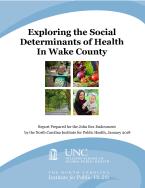 The North Carolina Institute for Public Health (NCIPH) recently completed an assessment and online Story Map commissioned by the John Rex Endowment to describe how conditions in Wake County such as the number of high-quality child care centers, existence of food deserts and high housing costs (defined as a family spending more than 30% of their income on housing) can affect children and their families' health and well-being. The report will be used during the 2018 strategic planning process to define future funding priorities toward creating an environment where children and families in greater Wake County live healthy lives.
Share What We've Learned
"The assessment and Story Map are great resources that can be used to verify, validate and learn what assets and challenges families and children face every day," said Kellan Moore, president and CEO of the John Rex Endowment. "We will use these tools to help inform our decision-making throughout the strategic planning process. We want to share what we've learned in hope that the community can benefit from this valuable information to inform programs and planning."
Opportunities for Improvements
Using the Esri® Story Map with geographic information system technology, NCIPH staff mapped 12 key indicators to geographically identify assets and areas with higher opportunity for improvements, allowing a look at specific indicators across the county and to see which indicators are of most significance in specific geographies. NCIPH conducted interviews with individuals from diverse sectors serving the community to gain a deeper understanding of the county's most pressing issues, resources, assets and challenges.
For example, interviews with organizations representing workforce and economic development, substance abuse, homelessness, education and more all confirmed that housing affordability is a pressing issue. Likewise, multiple organizations reported that children's mental health needs across the county are growing and the current capacity to meet such needs is inadequate.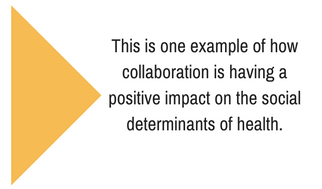 The Story Map showed that the percentage of Wake County residents living without health insurance is 12% (compared to the state estimate of 14%), but certain areas of the county experience rates as high as 30%. Encouragingly, health clinics and providers who accept low-income patients are working to consistently screen for housing, food security and personal safety.
Jeannine Herrick, NCIPH Project Manager for the report noted, "We're impressed with the body of current initiatives focused on improving conditions for families in Wake County, and we are honored to participate in continuing conversations focused on the upstream factors that affect the long-term outcomes for children and families. Wake County is growing both in size and prosperity overall, but with that comes the need for additional supports for a growing youth population and intentional efforts to protect families who struggle to thrive due to changing conditions."