Fall Funding Cycle Announcement Includes Opportunities for Coalitions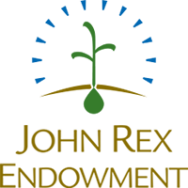 The John Rex Endowment is pleased to announce a new funding opportunity for coalitions, as well as currently open funding opportunities, for projects related to our five-year plan, Our Plan for Impact, 2013-2018.  In this fall funding cycle, we will accept applications that support our goals: Coalition Effectiveness, Positive Mental Health, Preventing Injury and Nonprofit Capacity Building.  See each Request for Proposal for full details. 
For the Coalition Effectiveness goal, we are excited to release our first-ever grant opportunity designed specifically for Wake County coalitions.  Coalitions are critical to solving complex community problems but coalition work often comes with a unique set of challenges; for example, decision-making processes can be cumbersome and time-consuming, turf issues may reinforce competition rather than collaboration, and resources to support coalition infrastructure can be difficult to find.  Our funding is directed towards advancing the effectiveness of coalitions working to impact the health and well-being of Wake County children.  Our focus this year is on coalitions that work on (1) preventing childhood overweight and obesity, or (2) supporting children's mental health, social and emotional well-being.  Full details and requirements are provided in the Coalition Effectiveness Request for Proposals.
Other open funding opportunities include the following:
For the Positive Mental Health goal, funding is directed towards improving the effectiveness and reach of programming in Wake County children's places and spaces (i.e., community settings where children regularly spend time) that promotes their positive mental health.  See the Positive Mental Health Request for Proposals for details.
For the Preventing Injury goal, funding is directed towards increasing the number of people and organizations engaged in prevention activities that are effective in preventing injuries that result from the five leading causes of Wake County childhood injury:  motor vehicle crashes (children are passengers or drivers), assaults and physical violence; child pedestrians injured by motor vehicles; self-inflicted/self-harm; and falls.   See the Preventing Injury Request for Proposals for details.
For the Nonprofit Capacity Building goal, funding is focused on building the strength and sustainability of nonprofit organizations that support Wake County children in living healthy lives.  Three types of support are available as detailed in each respective Nonprofit Capacity Building Request for Proposals.
Expansion Grant applications will also be accepted for projects that build or expand on a prior John Rex Endowment assessment, planning, or implementation grant.  See our "Guidelines for Expansion Grant Applications" for details.
If you have questions about these funding opportunities, or our online grant management system, contact Gladys Hairston, at gladys@rexendowment.org or 919-838-1110.