Four Nonprofits Receive Capacity Building Grants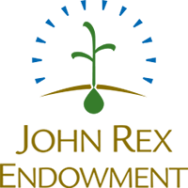 The John Rex Endowment announces four grants totaling $259,996 to support nonprofit capacity building. Recipients include Families Together, Family Promise of Wake County, Marbles Kids Museum and the WELL (Wade Edwards Foundation and Learning Lab).
Nonprofit capacity building grants allow organizations to focus on resource development, governance, mission, strategic relationships, operations and program impact.
"These grants provide an opportunity for organizations to pause, learn, reflect, and take action in developing long-term and sustainable solutions to the challenges they face in addressing the needs of the county's children," said Kellan Moore, president and CEO of the John Rex Endowment.
Since 2009, the John Rex Endowment has awarded almost $3 million in nonprofit capacity building through 99 grants to help build the strength and sustainability of nonprofit organizations that support Wake County children in living healthy lives.