Funding Opportunities Announced for Winter Grant Award Cycle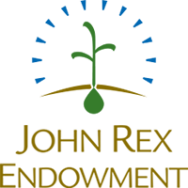 Funding is available for projects related to our Positive Mental Health and Nonprofit Capacity Building goals in our five-year plan, Our Plan for Impact, 2013-2018.
For the Positive Mental Health goal, funding is directed towards improving the effectiveness and reach of programming in Wake County children's places and spaces (i.e., community settings where children regularly spend time) that promotes their positive mental health.  See the Positive Mental Health Request for Proposals for details.
For the Nonprofit Capacity Building goal, funding is focused on building the strength and sustainability of nonprofit organizations that support Wake County children in living healthy lives.  Three types of support are available as detailed in each respective Request for Proposals:
Organizational Assessment grants allow organizations to undergo an assessment of current capacities.   
Capacity Building grants provide funding for organizations to implement strategies identified through an assessment process for the purpose of increasing their effectiveness and sustainability. 
Strategic Restructuring grants support two or more organizations assessing the feasibility of and implementation needs for alliances or integrations, such as consolidated administrative functions, shared staff positions, or mergers. 
Expansion Grant applications will also be accepted for projects that build or expand on a prior John Rex Endowment assessment, planning, or implementation grant.  See the "Guidelines for Expansion Grant Applications" for details.
To apply for grants you must apply online.  Tutorials and instructions are available on our website.  Returning users should login using your e-mail address and password.  Deadlines are stated in each request for proposals.  If you have questions about these funding opportunities or our online system, contact Gladys Hairston, at gladys@rexendowment.org or 919-838-1110 extension 6.