John Rex Endowment Awards Grant to Arts Access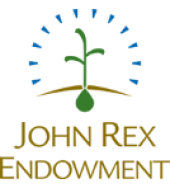 John Rex Endowment announces a grant of $162,430 to Arts Access, Inc. for the Wake Arts Inclusion Project, which focuses on increasing participation by children with disabilities in the full range of cultural arts activities in Wake County.
The grant-funded project will focus on improving inclusion in school and community-based arts that positively impact the mental health and well-being of Wake County's children and youth who have disabilities.
Arts Access will work with Wake County Public School System teachers, administrators, teaching artists, and community-based cultural organizations to increase both the number and quality of opportunities for children with disabilities to participate in arts education and activities that promote positive development and well-being.
Since 2013, the John Rex Endowment has awarded more than $8.6 million to support positive mental health of children.