John Rex Endowment Awards Grants to Plan for Children's Safety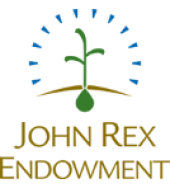 The John Rex Endowment announces grant awards totaling more than $266,000 for the prevention of childhood injury in Wake County.
Youth Thrive will receive $78,180 to develop a community-wide action plan aimed at preventing youth suicide and self-harm. The community collaborative will frame their planning process around both local efforts that are working and new opportunities to strengthen the continuum of prevention activities across programs, policies, and systems.
Prevent Child Abuse North Carolina and SAFEchild will receive $187,831 to support cross-sector collaboration to develop a Wake County child abuse prevention plan. The project will identify strategies that can be used throughout the community in government, philanthropic, business and nonprofit organizations.
"The greatest impact on preventing childhood injury comes from comprehensive strategies that work at multiple levels: from educating the community to efforts focused on influencing policy," said Kellan Moore, president and CEO of the John Rex Endowment. "We can all play a role to help keep our children safe; we applaud these planning efforts and believe once implemented can have a positive influence on behaviors, policies, environments and social norms."
Since 2013 at the start of Our Plan for Impact, the John Rex Endowment has awarded approximately $16.7 million in grants to help organizations working to ensure children and families in Wake County live healthy lives.