John Rex Endowment Supports Anti-Racism Community Fund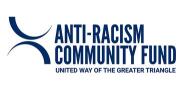 In June, the John Rex Endowment pledged to work alongside a variety of different agencies so that systemic racism becomes a problem of the past. Today, the Endowment announces it has joined forces with the United Way of the Greater Triangle to provide matching funds for support of a new Anti-Racism Community Fund. The Fund will support both local leaders of color who can lead community-level change and nonprofits that are able to dismantle racist structures in housing, food, health, workforce, or education.
"We are proud to work with United Way and other partners who are providing leadership during this time of civil unrest in our community," said Jimmy Talton, John Rex Endowment's Board Chair. "This involvement fits perfectly with our 20-year mission of advancing positive change for children, especially black and brown children and families, and we look forward to helping those who are working to address structural racism that currently exists in the Triangle."