$1.9M Invested in Project to Improve Children's Places and Spaces for Positive Mental Health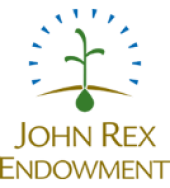 The John Rex Endowment has awarded $1.9 million to support five organizations that are partnering to nurture children's mental, social and emotional well-being in places and spaces where children live, learn and play. The four-year grant project will engage a network of Wake County organizations and leaders to transform community settings into vibrant places that attract families and provide healthy childhood experiences that are critical for children from birth to age 8.
Grant support has been awarded to the following partners:
Center for Child and Family Policy, Duke University
Lucy Daniels Center
Marbles Kids Museum
Natural Learning Initiative, College of Design, NC State University
Project CATCH, a program of The Salvation Army of Wake County
The collaborative project is rooted in an integrated plan developed by community stakeholders through a process led by the Duke Center for Child and Family Policy. The project partners will combine their expertise in creative play, mental health, family needs, child development, policy and design to improve specific children's places in Wake County as demonstration sites for community learning.
"Everything from lighting to the shapes of paths and personal interactions comes into play and can make all the difference to support the developing minds of young children," said Mary Haskett, professor of psychology at NC State. "This project is very forward thinking – it's bringing together a unique set of experts to ensure that our community is purposefully supportive of the well-being of children."
Nine Wake County settings will serve as demonstration sites for education and conversations about changing policies and practices to support and help all children thrive. The sites will be selected based on where the highest populations of vulnerable children spend their time.
"Shaping children's places and spaces, such as childcare centers, housing communities, emergency shelters, or public parks, with these partner organizations will support children's positive mental health," said Kevin Cain, president and CEO of the John Rex Endowment. "Creating the right environments for early childhood development is vital for lifelong healthy futures."