New Learning Opportunity: BREATHE: A Whole Black Experience – Sponsored by John Rex Endowment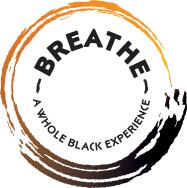 As an extension of John Rex Endowment's racial equity work, the Endowment will be hosting a series of restorative convenings/affinity groups, training sessions, and educational workshops throughout the year.
We are proud to introduce "Gathering to BREATHE" – a 3-session peer program for Black leaders looking to "amplify wisdom, increase agency, and lessen burdens" of their racial equity work.
BREATHE will present its curriculum and uplift the value and vitality of a space created specifically for Black people. Please know that those who identify as Black, Indigenous, Latinx, and other People of Color are welcome to join this gathering.
BREATHE will be facilitated by racial equity advocates Rev. Dr. Sterling E. Freeman, Kaleia Martin, MSW, and Pam Diggs, MPH.
We are planning to host three free 2-hour session cohorts, with the first cohort beginning on Friday, May 12, from 10 AM – 12 PM, EST. The following cohorts will be offered in September and November this year, with registration opening as we get closer to those sessions. As space is limited, participation will be capped at 20.This cohort is open to leaders within The Research Triangle – Raleigh, Cary, Durham, and Chapel Hill.
PLEASE REGISTER by Friday, May 5. You will have the opportunity to opt out after the first session, but after that, your consistent participation is essential to build trust and relationships within this space.
---
John Rex Endowment will be offering a variety of racial equity learning opportunities (in-person and online) throughout the year – including affinity groups for leaders who identify as white, Black, Indigenous, Latinx, and/or other People of Color.