President's Message: Using Our Voice on Your Behalf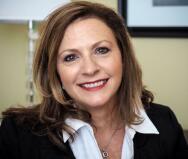 As we begin the week with what health officials predict will be a "very difficult time" in the course of this pandemic, we want you to know we are here for you – to be a thought partner or to be a friend – a safe space to share the struggles. I'm proud to say that the Endowment is firm in our belief in and commitment to you, the Wake County nonprofit community, as you serve on the front lines to help our children and families.
In my previous message I spoke about the immediate steps we are taking to support our grantees as they deal with the crisis. In many of our conversations you've told us to use our voice on your behalf. We take this role seriously. That is why we took these steps:
We joined with the NC Center for Nonprofits to write our elected officials asking them to support the ability of charitable nonprofits to serve and survive the pandemic and its impact on the economy. The Federal COVID-19 stimulus bill was passed in late March and included provisions for nonprofits.
We joined with our grantee NC Child and 74 other advocacy partner organizations across N.C. to urge our state's elected leaders to quickly enact policies that will help children and families as well as speed our recovery process once the crisis is over. The petition asked for legislative help to meet hunger needs; strengthen the state's technology infrastructure; protect children/youth in the foster care system; enact a $125 million Child Care Emergency Economic Support Package; and most important, cover the state's uninsured by accepting Federal funds to expand the NC Medicaid program.
We connect weekly with nonprofits, city and county leaders, and the Wake County Public School System to stay informed of emerging needs and issues, as well as begin discussions around our collective resilience and economic recovery efforts. We're asking ourselves and others, "What will it take to rebuild systems and change policies to be more equitable for our most marginalized communities?"
We partner with other funders across the state to learn, challenge our assumptions and plan coordinated responses to both immediate relief and longer-term rebuilding efforts.
We will continue to advocate on your behalf on important issues such as these to bring attention to the policies that impact children and families, particularly as we all manage through the COVID-19 pandemic. Thank you for being our partner. We see you. We hear you. I trust we will weather this storm together.
With gratitude, Kellan