Training Opportunity Available: Preventing Childhood Injury – Applications Due July 19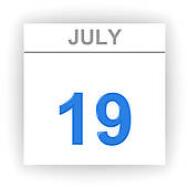 The Skills & Knowledge for Injury Prevention Partners (SKIPP) Project will launch an ENHANCED training program in Fall 2016 to facilitate deeper learning and skill development for child and youth injury and violence prevention in Wake County, NC. This is not a traditional 'workshop style' learning experience! Initial applications for the no-cost training are due Tuesday, July 19.
  The training program will: 
Use a team-based learning approach:  participants will apply to and work as teams during the training program.
Emphasize peer learning:  teams will participate in facilitated exercises to encourage peer learning and networking  across the participating teams, offered in a supportive environment. 
Support real-world projects, products, or outcomes:  teams will identify/complete activities designed to address their

current work

or

future efforts

.  Each team will identify its training program-ending product or outcome. 
Offer technical assistance (TA):  teams will receive coaching assistance from SKIPP staff (at, and between, in-person ENHANCED sessions) to apply learning to the team's real-world projects.
The ENHANCED training program provides opportunities for learning during and between four, 5-hour in-person sessions held from Fall 2016 to Spring 2017.  As a result, learning, activities, and materials will be tailored to the needs of teams selected to participate in the training program.
For additional information about the training program, including how to submit an initial application, please visit the SKIPP Project's ENHANCED training program website.
For other questions, including to discuss ideas for forming a team, please contact Robert J. Letourneau at 919-966-3920 or Robert_Letourneau@unc.edu.