Schools and Community Partners Unite to Improve Pedestrian Safety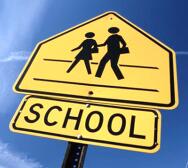 Too many children are dying from pedestrian-motor vehicle crashes, the third leading cause of death among Wake County children under 18.  
A collaborative project between the University of North Carolina Highway Safety Research Center, the Wake County Public School System, and community partners will create Safe Routes to School (SRTS) model programs to improve safety and to encourage more students and families to regularly walk or bike to school.  The John Rex Endowment grant-funded collaborative work will involve local decision-makers to establish municipal and school-level policy changes that address safety issues at and around schools across Wake County. 
The five Wake County Public Schools participating in the SRTS multi-year project are: Bugg Elementary and Ligon Middle in Raleigh, Hodge Road Elementary in Knightdale, Lincoln Heights Elementary in Fuquay-Varina and Northwoods Elementary in Cary.  Key community partners in this work are:
Advocates for Health in Action (AHA)
Capital Area Metropolitan Planning Organization (CAMPO) and its member municipalities, including Apex, Cary, Garner, Fuquay-Varina, Knightdale, Raleigh, Wake Forest, Wendell, and others
North Carolina Department of Transportation, Safe Routes to School program
Wake County Human Services Active Routes to School Coordinator
Wake County PTA
Wake Up Wake County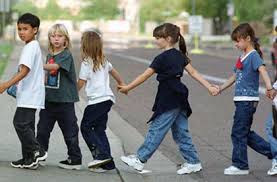 "We are thrilled to be working on this project with our schools and the community to bring opportunities for safe transportation to children throughout Wake County," said Laura Sandt, senior research associate, University of North Carolina Highway Safety Research Center.
See the Profile of Wake County Childhood Injury and Injury Prevention for key data and recommendations specific to the prevention of injury.  
Read the News and Observer articles: Project to encourage more Wake County students to walk to school and Fuquay-Varina to build sidewalks near Lincoln Heights.