President's Message: Staying the Course as Change Happens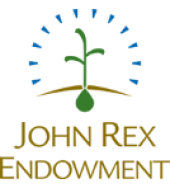 Friends who sail tell me of their great pleasure in selecting a destination, and then, paying attention to shifts in the wind, unseen currents, and obstacles in the water, begin tacking and jibing this way and that to get where they want to go. I have no experience with this form of recreation, but I take their point: always have a desirable destination before you set sail and be prepared to take advantage of circumstances or navigate around them. Like most sailors, the Endowment has a destination.  And, like them, we need to take account of factors along the way in order to have a successful journey.
In 2013 the John Rex Endowment made a five-year commitment to grantmaking that would achieve broad, sustained impact on our mission of supporting an environment where Wake County children and families live healthy lives. Since then we've invested a total of nearly $15 million to support the five goals of that strategic plan: Healthy Foods and Active Living; Preventing Injury; Positive Mental Health; Coalition Effectiveness and Nonprofit Capacity Building.
Articulating goals after a careful study of the community was a productive process for us. Several ambitious projects have been initiated, planning and learning related to these goals is underway, and our capacity building work continues. Adjusting to changes in the environment is also an important practice.
Our response

As a grantmaker we believe that being effective requires us to set clear goals and to be responsive to changing conditions. So, we regularly look at the efforts we've funded, how the work we're supporting moves us forward, and what areas would benefit from additional investment while we manage the amount of money available for grantmaking. Taking all of these factors into account, we make decisions about our schedule for grantmaking and the amount of funding to release, balanced with our commitment to be a dependable Wake County resource.
For example, in May of this year, we announced our 2016 funding priorities – opportunities for new and expanded projects to prevent injury, expansions of positive mental health projects, and focused work on existing capacity building efforts.  In our funding opportunities you can see how we are investing in new projects as well as the areas where we are interested in building or expanding on currently funded grants.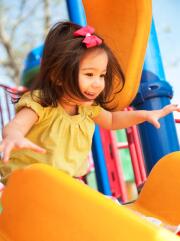 This year we offered two grant award cycles rather than three, as we have historically done. We capped payments to new grants at $850,000 for the remainder of 2016 and for all of 2017. These new grants, combined with our current commitments to previously awarded grants, add up to total anticipated charitable investments of more than $6 million across 2016 and 2017.
We will stay with a two-grant cycle schedule in 2017. In May 2017 updated information on funding opportunities will be released along with updates on 2018 funding plans. We'll continue to seek a healthy balance that addresses our current goals, grant investments we've made, and changes in the community since we launched our plan – being careful to prioritize our resources where they can do the most good.
We know that choices made by the John Rex Endowment about our goals and our grantmaking priorities are of interest to you. In some cases, they may directly impact the work of you and your organization. We will continue to update you on our considerations and grant-related decisions so that you can use this knowledge as you plan your work over the next few years.
In the meantime, if you have questions, please contact me at kevin@rexendowment.org.
Kevin Cain, President and CEO