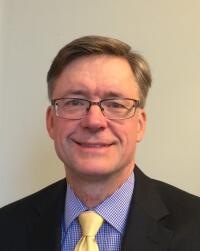 Dr. Warren Ludwig is a clinical psychologist who spent many years in the public sector, working with child welfare and child mental health. In fact, 26 of those years were with Wake County. So it seems almost a foregone conclusion that he would bring special insight on vulnerable children to the board of the John Rex Endowment, which he joined in November, 2017.
"I was very familiar with the Endowment's work, as organizations I was associated with had received grants from the Endowment," Ludwig comments. "One grant was to provide comprehensive, holistic assessments for children in Wake County as they entered foster care, and another was instituting Triple P (Positive Parenting Program). I knew the Endowment had the resources and focus to have a big impact upon our community."
He added, "I was pleased to be invited to join the Endowment board at a time when I could help contribute to shaping its future with our Strategic Roadmap."
Now working as a private consultant, Ludwig is on the Endowment's Health Improvement Committee, which oversees the grantmaking process. He also serves on the board of the Hope Center at Pullen.
He likes the fact that the Endowment doesn't assume "the old way is the best way," but is open to improving and evolving as an organization. "We are doing what many other charitable institutions are doing, which is to ask ourselves, 'How can we have the biggest impact upon the people we serve, while also ensuring that they have a voice in the process?' And, 'Is our board reflective of the diversity of those we serve?'"
Ludwig explains, "There's been an evolution in foundations and service organizations to place a greater emphasis upon doing things WITH people rather than FOR people. The more you invite people you want to serve to the table and involve them in planning, the better your plans will be and the more likely that services you offer will be used and trusted."
He concludes by saying that years of work in his field have convinced him that, "When you think of 'courageous champions for children,' you must support families if you want to support children. Listen to families and what they say they need. Children need strong families, no matter what those families look like, in order to thrive." [11/2019]