Who We Are
The John Rex Endowment supports an environment where children and families in greater Wake County live healthy lives. Guided by the belief that all children should reach their full potential, the John Rex Endowment works with the community to support the physical, mental, and emotional well-being of children.
In April 2000, the University of North Carolina Health Care System acquired Rex Healthcare, the system in Wake County that included Rex Hospital. Funds from that transaction were designated to advance the health and well-being of the residents of the area to further the original vision of John Rex. As a result, the John Rex Endowment was established as a private, grantmaking foundation, which is independent of the Rex Healthcare Foundation that is operated by the UNC Health Care System.
The Legacy of John Rex
In his will of 1838, Raleigh businessman John Rex arranged for the establishment of a hospital to care for the sick and afflicted poor of Raleigh. Given the success he had enjoyed in life, he expressed the opinion that he should use his estate in a manner to "most extensively promote the welfare of others."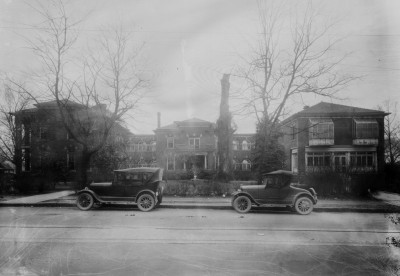 Progress was made on realizing the hospital of his wishes, but, as with many such projects of that era, the economic turmoil of Civil War intervened. Finally, in 1893, the Rex trustees were able to purchase the antebellum residence of former Gov. Charles Manly, which then stood on South St. at the foot of Salisbury St. Rex Hospital opened in the mansion in 1894.
Among other medical advances, the hospital became known for its pioneering use of X-rays and its school of nursing. Fifteen years later, however, the trustees realized the aging structure was inadequate to accommodate the needs of a modern hospital. Raleigh architect Charles Barrett was hired to design a new facility tailored to health care in the 20th century, a building located on South Street.
As Raleigh grew over the next two decades, so did the needs of Rex Hospital.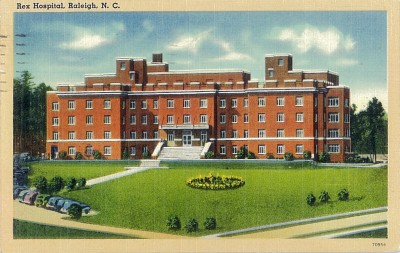 Again, the trustees made the decision to build anew. This time, however, a site for a new and larger building was chosen outside downtown in favor of one in the suburbs. The location selected was on a hill overlooking St. Mary's St., just north of the Methodist Orphanage.
This facility opened in 1937 and served the City of Raleigh and its surroundings for more than 40 years. Finally, with more growth came the need for an even larger facility, this one located on Blue Ridge Road and opened in 1980.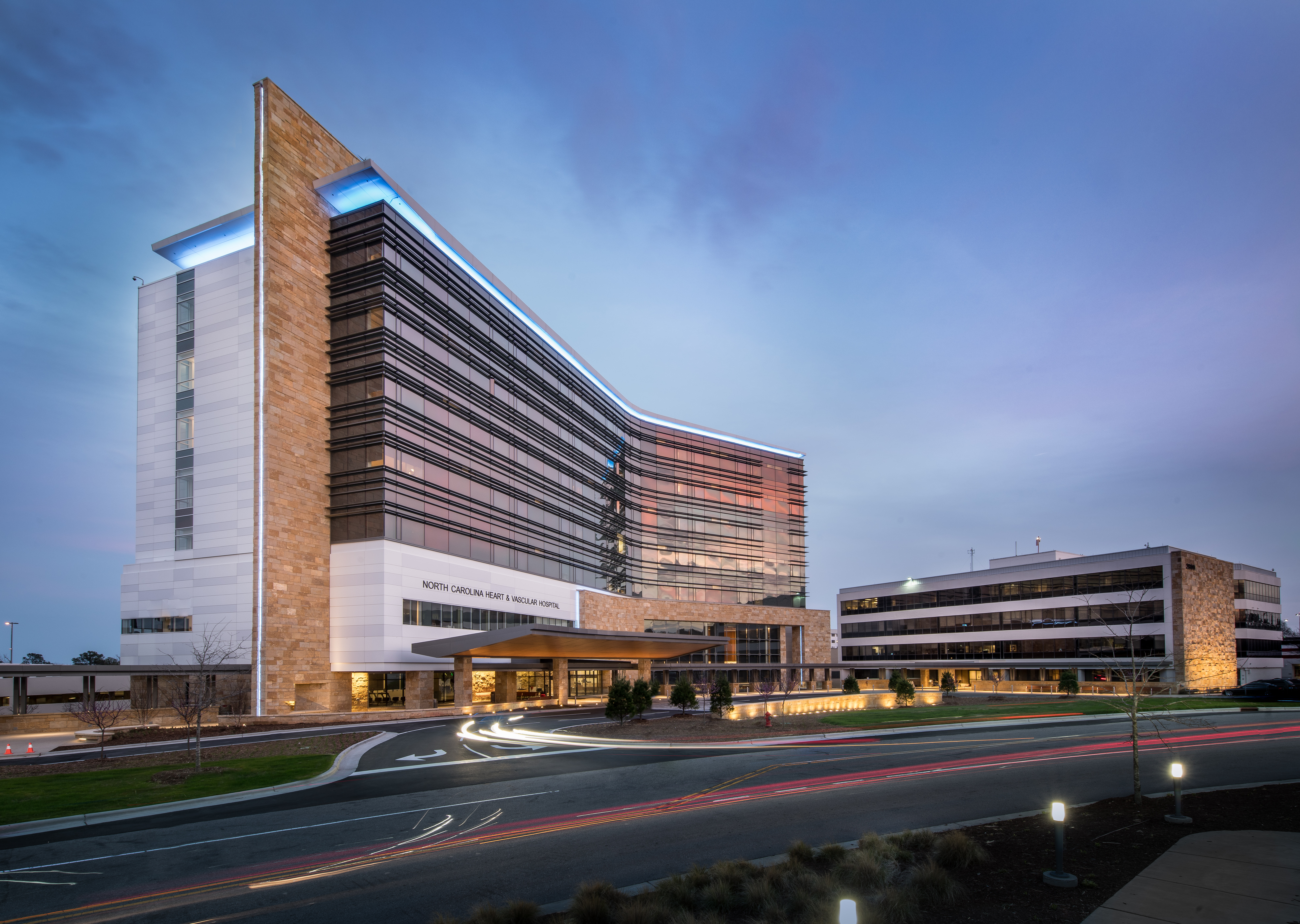 Today's Rex Healthcare is part of the UNC Healthcare System, offering state-of-the-art facilities such as the Birth Center, Wellness Center, Heart & Vascular Center, Cancer Center and more at its main campus, with other healthcare clinics and practices located throughout Raleigh and surrounding counties.
John Rex's wish to "most extensively promote the welfare of others" continues to be fulfilled.