Youth Thrive Works Collaboratively on Youth Issues

Wake County's Youth Thrive, a John Rex Endowment grantee, is a successful collaborative that amplifies the reach of resources available to youth by increasing communication, identifying gaps and aligning resources for youth programs and services. According to Executive Director Shelia Reich, Youth Thrive partners with more than 40 organizations and professionals serving youth ages 5-18 in Wake County. "We feel privileged to be in partnership with such a broad array of organizations serving youth, including the school system, afterschool providers, government, health and human services, juvenile justice, law enforcement, faith-based organizations, business and behavioral health," she explains.
Two years ago, Youth Thrive's Emotional Well-Being Action Team-staffed by their community partners spearheaded a successful anti-bullying program for its collaborative partners. The team knew that 1 in 5 (19%) of surveyed high school students in Wake County in 2013 had reported being bullied, and that the following year there were 173 short-term and two long-term suspensions for violation of the bullying policy. The National Center for Education Statistics reported that one out of every four students (22%) reported being bullied during the 2015 school year.
"Stand Up! Speak Out!" is Wake County's anti-bullying campaign
Youth Thrive put together tools and resources and launched the public education and awareness Stand Up! Speak Out! anti-bullying campaign in Wake County. This social media campaign reached over 5,700 people across the county.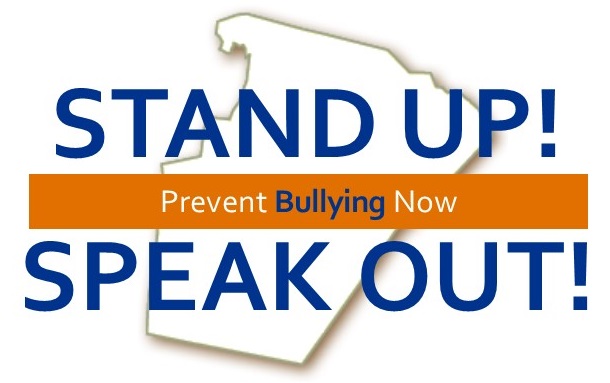 Reich says the success of Stand Up! Speak Out and the overall connections of bullying to mental health, led the team to believe that similar efforts were also needed to address the pressing issue of suicide prevention. "We knew that bullying was often a factor in youth suicide. We also knew that national, state and local statistics were pointing to an increase in youth suicide, so it seemed a good fit to apply for a planning grant from the John Rex Endowment that would let us explore suicide-prevention best practices and begin this next important focus."
Indeed, the sense of urgency felt by Youth Thrive to address suicide prevention was supported when an early 2019 report from the North Carolina Institute of Medicine revealed that the rate of youth suicide in N.C. has nearly doubled over the previous decade. Suicide is now the second leading cause of death among youth ages 10-17.
Suicide is preventable, and having knowledge, information, and relevant tools can better equip us as a community to address this important issue. The Endowment grant has enabled Youth Thrive to conduct focus groups with different community groups (parents, youth, providers, faith communities) to better understand the barriers and opportunities for engaging and mobilizing the community on suicide prevention. Youth Thrive has also sponsored Youth Mental Health First Aid (YMHFA) - an evidence-based training program that helps youth leaders recognize signs of possible suicide and give them resources and tools for prevention. So far more than 260 leaders have taken part in Youth Thrive's workshops in Wake County.
Community-based suicide prevention work: 'Wake Up 2 Hope"
The overall community-based suicide prevention work has been appropriately coined "Wake Up 2 Hope," which
Youth Thrive's Operations Director Sarah Carter believes is an appropriate message. "There are solid, evidence-based practices that adults can put into place to help young people who are suicidal," she says. "These practices work, and they can help young people move through their struggles and into a place where they are emotionally healthy and happy. We are finding, though, that there is some reluctance to admit that suicides happen to OUR kids, in OUR community. This is a real struggle in Wake County."
Reich says the John Rex Endowment planning grant is helping Youth Thrive better understand the stigma behind talking about suicide and explore ways in which to shine a light on the subject so that reaction turns into action.
"We need our youth service providers to realize that organizationally, programmatically and in terms of policy perspective, they can embrace this topic, train and inform their staff about suicide prevention awareness – even just begin saying the word 'suicide' out loud," she says. "The planning grant from John Rex Endowment is helping us think differently about this topic and how we need to position ourselves at Youth Thrive to keep this issue in the forefront."
See below for more information: