AHA to Sunset. ACEs Work will Continue.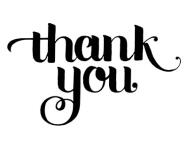 One of Wake County's leading collaborations has dissolved, effective March 15. For more than 10 years, Advocates for Health in Action (AHA) sought to improve the health and well-being of Wake County residents by facilitating and supporting community initiatives through policy, systems and environmental change.
The John Rex Endowment was honored to have provided leadership and financial support for AHA and to have collaborated with the staff, board and community partners.
AHA was founded with the goal of shaping the environment throughout Wake County so that healthful eating and physical activity became a way of life, impacting the well-being of children and families. After leading many changes in that arena, several years ago the collaboration identified a new opportunity – to work with the community to address adverse childhood experiences (ACEs) and to build resilience for those who have experienced trauma. While the work was important and impactful, overall funding decreased to the point that the AHA Board of Directors voted to sunset the organization.
Thanks to the efforts of many in the community, a new home has been found for the agency's ACEs Resilience Initiative so that work can continue. That new home is SAFEchild, a longtime nonprofit in Wake County that focuses upon helping children grow and thrive free of abuse and neglect. Learn more about the ACEs Resilience Project.
We express our appreciation for the many ways in which AHA contributed to the well-being of our community.