John Rex Endowment Announces New Board Members and Officers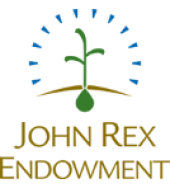 The John Rex Endowment is pleased to announce new members and officers of the board of directors. New board members include Wake County District Court Judge Craig Croom and Matt Leatherman, policy analyst for the NC Department of State Treasurer.  
Linda Butler, MD, vice president of medical affairs and chief medical officer at Rex Healthcare, is the board chair. Walker Wilson, director of health policy for Blue Cross Blue Shield of North Carolina, is vice chair. Jimmy Talton, senior vice president at CAPTRUST Financial Advisors, is treasurer; Richard "Dick" Daugherty, retired IBM senior executive, is secretary.
"We appreciate the commitment of new board members and the leadership of our officers," said Kevin Cain, president and CEO of the John Rex Endowment. "Their expertise and community perspectives will be invaluable as we work to help children reach their full potential."
George Reed, retired executive director of North Carolina Council of Churches; Carter Worthy, president of Carter Worthy Commercial; and Jill Wright, MD, UNC Pediatrics at Garner have completed their terms of services on the board of directors for the John Rex Endowment.