John Rex Endowment Awards Grant to Support Inexperienced Teen Drivers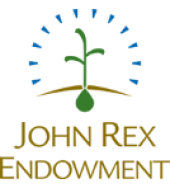 The John Rex Endowment announces a $287,012 grant award to the Alice Aycock Poe Center for Health Education (Poe Center) to develop a new multi-faceted approach to teen driver safety in Wake County.
Partners in this project include the Wake County Public School System and Jordan Driving School as well as the University of North Carolina Highway Safety Research Center. The project focuses on developing and testing new interactive educational components for teens and their parents/caregivers as part of the Jordan Driving School program. In addition, the project team will explore a community-based strategy centered on increasing families' access to and use of the safest vehicle possible for their teen drivers.
"According to our 2014 research, motor vehicles are involved in two of the top three causes of injury for Wake County children through age 17," said Kellan Moore, president and CEO of the John Rex Endowment. "To change these statistics, we need to both reduce the number of accidents involving teen drivers as well as the likelihood of injury or death when accidents do occur."
Since 2013 at the start of Our Plan for Impact, the John Rex Endowment has awarded almost $17 million in grants to help organizations working to ensure children and families in Wake County live healthy lives.