John Rex Endowment Awards Three Nonprofit Capacity Building Grants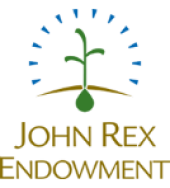 The John Rex Endowment announces three grants totaling more than $120,000 to support nonprofit capacity building. Recipients include Families Together, Lucy Daniels Center and SAFEchild.
A grant of $40,221 has been awarded to Families Together. Lucy Daniels Center and SAFEchild will each receive $40,250. Nonprofit capacity building grants typically focus on strategic planning, process improvements, development or evaluation. 
"These grants are an investment in the sustainability and growth of Wake County nonprofits that provide valuable services to help children thrive and reach their full potential," said Kevin Cain, president and CEO of the John Rex Endowment. "We remain committed to helping nonprofits work effectively and efficiently to strengthen core infrastructure and achieve their mission."
Since 2009, the John Rex Endowment has invested more than $2.2 million in nonprofit capacity building through 89 grants to help build the strength and sustainability of nonprofit organizations that support the physical, mental and emotional well-being of children.