John Rex Endowment Grants Over $1.75M to Impact Conditions Affecting Children's Health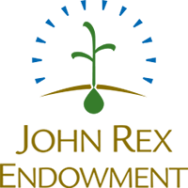 The John Rex Endowment is pleased to announce grant awards totaling more than $1.75 million to five organizations to improve the environment in which Wake County children and their families are born, live, learn, work, play, worship and age.
Sabrina Slade, Social Innovation Director with the Endowment, says, "We know circumstances including safe and affordable housing, education, employment, access to food, safety and minimization of stress each impact quality of life. These factors are interrelated and have a strong influence on someone's health and well-being for their entire life."
The five grant recipients are: EVOLVE Mentoring: $480,260; Families Together: $600,000; Haven House Services: $97,172; Methodist Home for Children: $119,915; and Southeast Raleigh Promise: $453,490.
"These five grants focus on improving community and system level factors affecting the health and wellbeing of children in areas of our county where there is the highest opportunity for positive change," said Deborah Nelson, chair of the Endowment's committee responsible for assessing grant proposals. "It's challenging work, but our children deserve our commitment and our best efforts. We are hopeful that together we'll make progress on a range of complex issues."