John Rex Endowment Names Susan Smith CFO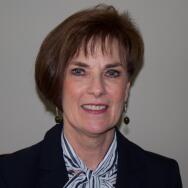 The John Rex Endowment announces that Susan Smith has joined the team as part-time Chief Financial Officer, effective January 1, 2019.
Smith, a magna cum laude graduate of Meredith College with a Bachelor of Science degree in business administration, has been serving the Endowment as a financial consultant since 2013. Previously, she was a senior audit manager for the firm of Batchelor, Tillery and Roberts, LLP.
In this new role, Smith will provide financial leadership to the Board's Finance and Audit committee, as well as general accounting, financial planning/analysis and grantee financial review support for the Endowment staff. She will also manage the renovations for the Endowment's newly purchased office space at 832 Wake Forest Road in Raleigh.
President and CEO Kellan Moore says that Smith's appointment follows an organizational assessment conducted last year by Armstrong McGuire which recommended refining existing, and in several cases creating new, staff roles to support the recently announced Strategic Roadmap and its implications for the Endowment's future.
"We are thrilled that Susan's contributions go beyond financial support only to the Endowment," Moore says. "She bridges the gap between our program staff and our community of applicants and grantees. Recognizing the complexity of an organization's programs and revenues, Susan is the link who understands the financial capacity building that may be needed by our grantees."