New Board Members and Officers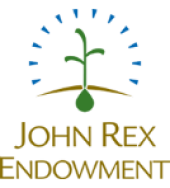 The John Rex Endowment announces new members and officers of the board of directors. New board members include Warren Ludwig, PhD, child welfare and mental health consultant; John Rusher, MD, of Raleigh Pediatric Associates; Kate Simpson, vice president of TrueBridge Capital Partners.
Linda Butler, MD, vice president of medical affairs and chief medical officer at UNC REX Healthcare, is the board chair. Walker Wilson, chief policy officer for NC Department of Health and Human Services, is vice chair. Jimmy Talton, senior vice president at CAPTRUST Financial Advisors, is treasurer, and Pablo Escobar, director of Open Door Clinic at Urban Ministries of Wake County, is the new secretary.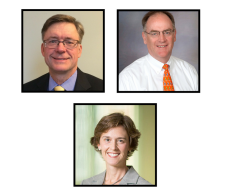 "We appreciate the commitment of our new board members," said Dr. Linda Butler, board chair of the John Rex Endowment. "Their community perspectives along with their health and financial expertise will be invaluable as we continue to invest in initiatives to help children reach their full potential."
Richard "Dick" Daugherty, retired IBM senior executive, and Dexter V. Perry, CFP®, president and CEO of The Providence Group of North Carolina, LLC have completed their terms of service.