New Funding Available in Preventing Injury, Coalition Effectiveness and Nonprofit Capacity Building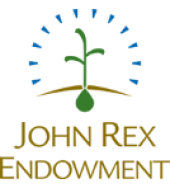 This year the John Rex Endowment welcomes letters of intent that are in response to three of the goals as described in our five-year plan, Our Plan for Impact, 2013-2018. Letters of intent for our Fall Grant Award Cycle are due Tuesday, June 13, end of day (11:59 PM ET)
Preventing Injury goal: Funding support is available for organizations or teams of organizations that want to improve and strengthen their work to prevent injury and ensure the overall safety of Wake County children.  Requests must focus on one or more of the five leading causes of Wake County childhood injury:  motor vehicle crashes (children are passengers or drivers), assaults and physical violence; motor vehicle crashes (children are pedestrians); self-inflicted injuries/self-harm; and falls. Applications will be accepted for new projects as well as those that build or expand on currently funded grants (see our 2017 Expansion Guidelines). See the Preventing Injury Request for Proposals for details.
Coalition Effectiveness goal: We are pleased to offer support for coalitions to improve their capacity to collaboratively address the needs of Wake County's children. Our 2017 funding opportunity will prioritize funding to coalitions aligned with our Injury Prevention or Mental Health, Social and Emotional Well-being funding areas, though applications are welcome from coalitions working in Healthy Weight. See the Coalition Effectiveness Request for Proposals for details.Nonprofit Capacity Building
Nonprofit Capacity Building goal: Our funding continues to focus on building the strength and sustainability of Wake County's nonprofit organizations. This year we are excited to announce a shift in our approach by offering multi-year funding support with built-in peer support among awarded organizations. With the change in structure, applicants should pay attention to our refined eligibility and priority consideration criteria.Organizations may apply for funding in one of two tracks: 1) an Organizational Assessment/Capacity Building grant, or 2) a Capacity Building grant. See the Nonprofit Capacity Building Request for Proposals for details.
If you have questions about these funding opportunities, or our online grant management system, contact Gladys Hairston, Program Associate, at Gladys Hairston or 919-838-1110 extension 6.