President's Message: Steps We Are Taking During COVID-19 Time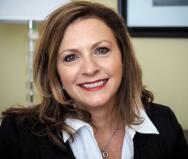 As we come to terms with the impact of COVID-19 upon our community, we like you are coping with almost hourly news updates, concerned about our friends and neighbors' safety and discerning what we can do to make a difference. At John Rex Endowment, we have been speaking with grantmakers around the state; our grant recipients; and our board of directors and other community leaders to hear the needs of those who are serving Wake County's most vulnerable children and families.
While we do not know what tomorrow will bring, below are steps we are taking now to increase our responsiveness to the crisis, including asking you to join us in supporting the vitally important Census 2020 count:
We pledge that our grantmaking will not be interrupted by COVID-19. Through ongoing conversations with our grantees, we continue to learn about their immediate needs to keep operating in this critical time. We have put in place flexibility for grant reporting and project timelines. Like other foundations across the country, we have heard loud and clear the message to simplify, be nimble and supportive – and that is our priority now.
We continue to turn to experts for the latest information on COVID-19 and the best ways to cope and provide support during the crisis. We urge you to consult com/covid19 for the facts and figures most applicable to Wake County.
Please contact any of our staff via phone or email to begin a conversation. We are here to listen and learn from you. We're in this together.
Please Complete Census: Ten years ago, the last time the U.S. Census was held, more than 1 million children under the age of 5 were NOT counted, which had a direct impact upon the amount of local, state and Federal monies going to children's program funding. This year's census is perhaps even more important given the need there will surely be for every child to be counted. So please go online, if you have not already, and fill out the 2020 Census. Or fill out and return the one you've received in the mail. Experts say this is now going to be critical as we move through the COVID-19 pandemic and begin strategic planning for the future. Visit https://2020census.gov or our funded advocacy partners, El Pueblo, NC Counts Coalition and NC Child, who are helping coordinate accurate counts of our state's children.
Every day we learn something new about how this pandemic is affecting our community, in ways that so many of us never thought we would experience. As an organization, we hold true to our mission, the health and well-being of children and families as our highest value.
Thank you for all you're doing to serve those in need. I offer my sincere wishes to you and your family for continued safety and health. When this challenging time is over, we will better understand the resiliency of our community and continue our collaboration to advance positive change for children in Wake County.
With gratitude, Kellan