President's Message: Advancing Racial Equity and Learning Opportunities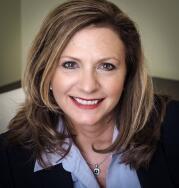 As an extension of John Rex Endowment's racial equity work, I am proud to share that the Endowment will be hosting a series of restorative convenings/affinity groups, training sessions, and educational workshops throughout the year!
There is power in collective learning, voice, and action.
Coming together to learn, unlearn, and support one another through our individual and collective racial equity journeys will only make us stronger community leaders. I invite YOU to join us as we continue working tirelessly to create a more equitable world for children and their families.
Leading Racial Equity Work as a White Leader
I am committed to being a leader who uses my white privilege and power to lead John Rex Endowment as we work to strengthen organizations - including our own - that center racial equity and justice to improve the social emotional health of children living in Wake County.
We're exploring ways to disrupt inequitable systems inside and outside of our organization and have been fortunate enough to not do this work alone.
Partnering with my board, staff, community leaders, and racial equity coaches has been transformative in my personal racial equity journey. Leading racial equity and justice work as a white woman is complex, often challenging, but it's also different than the work of people of color.
I've learned that those of us who are white must take responsibility for our own racial equity learning.
As a leader, I believe it is necessary for us to create safe spaces to share our experiences, learn from one another, and challenge the assumptions, history, and norms we've been taught in order to lead more equitably.
I've learned a lot about racial equity and justice over the years – good, bad, and sometimes even embarrassing. However, I'd like to share a couple of lessons with you that have helped guide and anchor me along the way.
Respect and listen to people of color and their lived experiences, but don't expect them to teach you about racial equity and justice. It's not their job. It's yours/ours. 

There is no one "right" path in racial equity work. There are many. Find what works for your organization. Get started. Pause and/or pivot when you must but stay committed. 

Listen and apologize when you get it wrong – and like me, you will. Even when you try your best to get it right. Give yourself grace and forgiveness and then get back to it. 

Rest. Model and practice self-care. You need it. So does your team.
Racial equity work is an ongoing commitment and the Endowment, as a learning organization, is committed to non-closure. We began our racial equity journey in 2019, and we are continuing to evolve to live more fully into our mission today. We are continuing to learn, apply those lessons, and hold ourselves accountable to steadily improve our practices, operations, grantmaking, and advocacy strategies in order to center racial equity in all aspects of our organization.
As leaders we are consistently challenged. However, I recognize the power of the position I have been blessed with. I am striving to do my part – to be an ally and use my voice. I'm hopeful because I get to work alongside you – nonprofit leaders working diligently to advance change in Wake County.
We're in it for the long haul, and we are in it together.
My hope is to cultivate opportunities for support and partnerships for those of us leading racial equity and justice work. The Endowment's upcoming learning opportunities will allow us to connect with some, reconnect with others, and meet new leaders with shared missions, visions and experiences.
Thank you to those who will join us on our learning journey to advance racial equity, and to our current partners who are already leading the way.
With gratitude,
Kellan
---
New Opportunity: Anti-Racism Affinity Group for White Leaders
We know that leading an organization to center racial equity and justice is really hard work. A helpful tool is caucusing within one's own racial/ethnic group. White caucuses provide time and space to work explicitly and intentionally on understanding white culture and white privilege and, puts the onus on white people to teach each other rather than placing a burden on people of color to teach them.
John Rex Endowment is proud to offer a 4-session peer program for white leaders who are working to center racial equity and justice in their organizations – at any stage of this journey. Facilitated by consultants Becky Eschenburg and Debby Warren, this affinity group is open to white, nonprofit leaders who are working to improve the social emotional health of children living in Wake County. It will focus on both the personal and institutional/structural aspects of racism.
We are planning for four 2-hour sessions beginning on Friday, May 5, from 12 – 2 PM. Participation will be capped at 15. We welcome more than one white leader from an organization if space permits.
PLEASE REGISTER by April 21. You will have the opportunity to opt out after the first session, but after that your consistent participation is essential to build trust and relationships within this affinity group. Once you register, Debby and/or Becky will be contacting you to learn more about your goals, ideas and any training you have had on racial equity.
---
John Rex Endowment will be offering a variety of racial equity learning opportunities (in-person and online) throughout the year – including affinity groups for leaders who identify as white, Black, Indigenous, Latinx, and/or other People of Color.