The Wisdom & The Work Podcast Features JRE's Kellan Moore and Sabrina Slade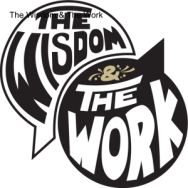 John Rex Endowment's Kellan Moore, CEO and President, and Sabrina Slade, Director of Racial Equity and Advocacy, were guests on The Wisdom & The Work Podcast, founded by the Rev. Dr. Sterling E. Freeman.
The episode titled, "Are You Listening?" discusses the Endowment's racial equity work, and how Kellan and Sabrina communicate, listen to one another, and build trust in their working relationship. Together they are committed to "turning philanthropy on its head."
CLICK HERE to listen and enjoy the show!
The Wisdom & The Work is a podcast that emphasizes the value of privileging the wisdom of Black and Brown people, and challenging white people to step up and do the work, in order to move towards racial justice.