Wake County Childhood Injury and Violence Prevention Networking Event - Registration Open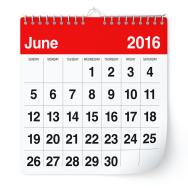 Sign up now for the 3rd Annual Wake County Childhood Injury and Violence Prevention Networking Event, June 16, Thursday, 8:30 a.m. – 12 noon. Registrations are due by June 9 for the no-cost event. The morning leads with keynote Peter Morris, M.D., Executive Director, Urban Ministries of Wake County, sharing his views on how "caring for children truly means caring for a community." The session includes:
A panel presentation with representatives from Youth Thrive and Project CATCH who will highlight community-wide collaborations/systems change efforts.
A second panel presentation of local organizations who will highlight innovative or long-standing programs underway to improve the conditions in which children, youth, and families live.  Panelists include representatives from Cary Police Department's Project PHOENIX; Wake County Child Abuse Prevention Month Committee; Haven House Services Second Round Program; and Boys & Girls Club of Wake County.
Small break-out sessions for participants to engage in opportunities for discussion and brainstorming.
The Skills & Knowledge for Injury Prevention Partners (SKIPP) project representatives will recap for participants the first CORE Training Series (October 2015 to April 2016) and share news about the upcoming ENHANCED Training program (to begin in fall 2016).
SKIPP is a four-year project supported by the John Rex Endowment to provide networking and training opportunities to injury and violence prevention practitioners who serve children and youth in Wake County.  The grant project was awarded through the Preventing Injury goal.