York Elementary PTA Collaborates to Create Play Space for Active Learning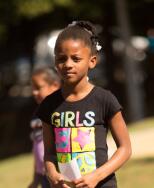 Children and families at J.W. York Elementary School now have access to an interactive discovery playground and track where they learn while on the move. It all started with an engaged group of PTA members who were committed to trying something new with a comprehensive playground renovation to integrate science, technology, engineering and mathematics (STEM) into their playground and merge student physical activity with outdoor class time.
With support from a recent grant from the John Rex Endowment, the York Elementary School PTA helped the school add a paved school track and renovated playground, which will provide a safe space for active play, team sports, passive play and outdoor learning activities. The goal of the improvements is to increase the amount of moderate to vigorous physical activity that students at the school participate in every school day.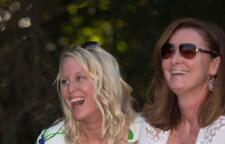 "As a PTA, we were focused on giving children in our community a space where they could move and do more," said Holly Berry, past president of York Elementary PTA. "We worked together on a U.S. Center for Disease Control health assessment to discover our strengths and weaknesses, and we partnered with a terrific playground designer for innovative ideas."
A group of determined PTA leaders at the school successfully explored options and secured resources by engaging school administration and building good relationships with Wake County Public School System (WCPSS) and the North Carolina PTA (NCPTA). An opportunity to fund the comprehensive playground renovation was the result of a meeting between a York PTA board member and an NCPTA representative who assisted with the grant writing. The collaborative community approach taken by York Elementary PTA can be a model for other schools that want to help increase the amount of physical activity for school children.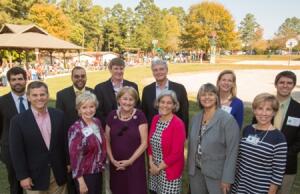 "Of course, getting the grant is only half of the adventure," said Berry. "Grant implementation was another tremendous effort that required a significant amount of time as well as a very active PTA and the commitment of many people in the school community."