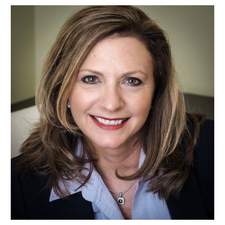 Kellan Moore
President and CEO
Team member since August 2017
My Responsibilities at the Endowment:
Leads overall management and strategic direction for the Endowment.
Manages the Board of Directors, Executive and Nominating Committees.
Participates in Grants Review Committee and reviews applications.
In partnership with Board Chair and Equity Leadership Team — leads the Endowment's racial equity capacity building and training.
In partnership with the board and Director, Racial Equity and Advocacy — engage in advocacy efforts for the Endowment to advance positive change for children.
My Proudest Accomplishment:
Working with our board, staff, community and other funders to re-imagine philanthropy, grantmaking and advocacy centering racial equity in all that we do. Our journey has just begun, but our commitment is for the long haul.
Before I Joined the Endowment:
Founding Executive Director, Care Share Health Alliance
Community Relations Director, Rex Healthcare
Executive Director, Foundation of Hope
Program Officer, Blue Cross Blue Shield of NC Foundation
Supervisor, corporate giving, Progress Energy
Development Director, Methodist Home for Children
Education, Awards, Community Engagement:
BS in Communications from Ohio University.
MPH in Public Health, UNC Chapel Hill's Gillings School of Global Public.
2010 recipient of the "Jacob Koomen Public Health Practice Award," presented by the faculty of UNC's Department of Health Policy and Management.
When Not Working, I Enjoy:
Time with family and friends entertaining, traveling, walking around downtown, trying new restaurants.