Our Project is Stronger Because of the Planning: Haven House Services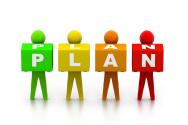 Juggling the daily demands of community and public service is the reality for many organizations with whom the John Rex Endowment works. We recognize the challenges organizations face to deliver services. "Our approach is to provide grants for planning," says Kate Shirah, John Rex Endowment program director. "We believe that if an organization has our financial support to develop a well-thought-out and actionable plan there is a greater likelihood of a project's impact."
Patricia Cardoso, director of diversion programs at Haven House Services, shared her organization's experience of completing a John Rex Endowment planning grant and how that work shaped the implementation of a new approach to violence prevention.

As an agency that is committed to developing innovative and effective programs for Wake County youth, Haven House Services has become increasingly interested in data-driven program improvement processes over the last several years. With a financial climate that has challenged nonprofit organizations to do the same or more with often times less funding, it became clear to us that we needed to become increasingly targeted and efficient in our interventions and delivery of services.
Could our programming be more effective?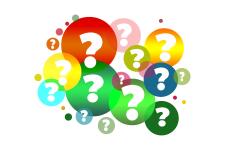 Our involvement with the John Rex Endowment's planning grant first began in 2014, two years after we implemented the Skills 4 Success Program, a program designed to provide intervention for middle-school aged youth that were at high risk for school suspension due to their behavioral and emotional issues. A review of initial data indicated promising outcomes, demonstrating that youth that successfully completed the Skills 4 Success program had a reduction in school disciplinary referrals. This sparked our interest in answering a couple of questions: were we using the most effective evidence based intervention model and how could we have a greater impact on our target population? We felt strongly that answering these questions was critical not only in helping us effectively address a prioritized concern for the youth in our community, but also in being able to sustain our program in the long term. While these initial questions served as a spring board for our planning grant, we could not have anticipated where this 15-month long project would take us.
It's the opportunity to learn and adjust

As we reflect over the life of the planning grant, we often talk about our experience as a carefully planned journey that we embarked on thinking we knew exactly where we were going to go and when/how we would arrive. Instead, we found ourselves frequently challenged with new information about the youth we served and our partners. T
his new information prompted us to re-adjust our project's priorities, timelines and at times, direction. An example of this was learning that a large majority of the youth we served had oftentimes been enrolled in multiple schools by the time they reached middle school. This prompted us to shift the direction of our research and consider how frequent school changes might impact youth emotionally and behaviorally. Armed with this new knowledge, we realized that addressing resiliency skills in programming was indicated, which in turn impacted our search for evidence based curriculum.
Moving into implementation
With each challenge we encountered in our planning project, we learned to hit a "pause" button and to look at each through multiple angles and from the varying perspectives of our key partners and stakeholders. This proved to be an invaluable process that deepened and strengthened our relationships with our partners in the school system. As we move forward with implementing our proposed project, we now have greater buy in from the schools that we serve through the Skills 4 Success program. We believe this is attributed to fully assessing the needs of the youth we serve, the schools we partner with and then working together in planning our next steps.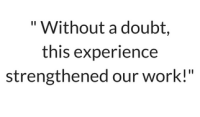 The John Rex Endowment's support of planning allows nonprofits the luxury of taking the time needed to be thoughtful and thorough in the planning stages of a new project, leaving you in a very strong position to move forward with implementation. This support is unique and invaluable.
The grant referenced in this story is part of our Preventing Injury portfolio.