President's Message: Learning from the Past and Planning for the Future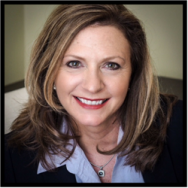 A busy winter at John Rex Endowment is giving way to the promise of spring – and with it, the advent of new grant awards and opportunities.
Our Strategic Roadmap – announced in October 2018 – is based upon 19 years of experience in building the capacity of the nonprofit sector and shaping community policies and environments, and/or supporting system-level improvements. It is also based upon our appreciation that children and their families' lives are complex, and issues are intertwined. None of us live or work in silos. With that recognition, we've made the decision to think more holistically about the social issues that impact child health and well-being as we define funding opportunities. While this approach is more challenging for all of us, we believe it will bring greater impact within our county.
The responses to the January RFP
In January we released the first funding opportunity under this new approach. In response to the Request for Proposals (RFP) we received 49 Letters of Intent, the highest number the Endowment has ever received. What's more, the requests revealed an array of interesting, complex and innovative ways of including Social Determinants of Health (SDOH) to address the challenges in children's ability to be healthy.
While we could not fund every request - we had $1.5 million available in this cycle compared to the $14 million requested - our review committee invited eight applicants to move forward to the full application stage. We believe these eight best demonstrated a need through available data, a focus on organizational, community and/or system-level change and made the strongest link between the proposed work and the impact on child health and well-being.
Given the financial constraints, many strong projects will not be funded. That is a difficult acknowledgement for any funder. To best do our work, we will continue to build relationships within our community and learn from organizations who are caring and planning for our vulnerable families and neighbors.
We look forward to receiving the full grant applications in April. We're excited that our newest team member, Sabrina Slade, Social Innovation Director, will join the staff April 1 and will be able to participate in the review process. We will announce the grant awards in June.
Spring will find us having deeper discussions with our board to set priorities for future funding opportunities as well as other strategies to support our community nonprofits and the issues facing children and their families. We'll be supporting planning and advocacy efforts to prepare for the 2020 Census count. We are proud to provide financial support to NC Child and El Pueblo who are helping to lead these efforts in the state.
It's our belief that if we all put families at the center of our actions and decisions, and that we intentionally and thoughtfully work together, we will reach our long-term goal that Wake County children and their families are safe, healthy and living to their full potential.
Be sure to watch for our next funding opportunity, Nonprofit Capacity Building, which will be announced in early May.